Autumn's Grey Solace is an ethereal wave and dream pop duo from St. Augustine, Florida. It consists of vocalist Erin Welton and multi-instrumentalist Scott Ferrell. They have released a total of seven albums since 2002.
Taken from Wikipedia...
You are not well known band in Croatia, so please give me a brief history of how the band started?
Autumn's Grey Solace was founded by multi-instrumentalist Scott Ferrell and vocalist/lyricist Erin Welton in 2000. We then self-released our first album, "Within The Depths Of A Darkened Forest". In 2004, we were signed to Projekt Records and released six albums throughout the years, the most recent being
Divinian
.
Describe Your Music in 4 words?
Ethereal, lush, emotional, heartfelt.
Your seventh studio album is now out. Are there any differences in sound compared to previous albums?
Divinian has more vocals that are used for backing instruments, in addition to all of the lead vocals. These vocals have replaced some of the rhythm guitars, giving the majority of the album a more open and airy sound. Also there are some songs that go into a lower register than previous albums.
As you're duo, who is in charge for making music and who is for lyrics?
I compose almost all of the music but sometimes Erin contributes to or influences the music I make. Erin writes all of the lyrics and composes all of the vocal melodies. I sometimes use recordings of Erin's voice to make layered vocal harmonies. I did this extensively on Divinian.
I found singing on Meremennen very close to Elizabeth Fraser style of singing. In a very good way. Was that on purpose or not?
We take a lot of different approaches when making music. On that song, the vocals were done impromptu and that's just how they turned out. But of course, we love the music of the Cocteau Twins and it has an influence on us.
You covered Musica Eternal by Dead Can Dance. Are there any songs that you would like to cover or any artist that you would like to play with?
No, it's not likely that we would record a cover song again unless it was for another tribute album.
What do you do when you're not with the band?
Lately I've been exploring and mountain biking through nature trails.
Which do you prefer, CD, vinyl or mp3?
I prefer CDs but I wish there was something that has even higher fidelity.
Now we have myspace, facebook, twitter, last fm… and other social networks? What is your opinion on services like that?
I think they are a good way to reach fans if you can find some way to stand out from the sea of bands that are on them.
What do you listen when you're at home, on tour, right now…?
I usually listen to whatever current music I am working on. I'm always working on some new song.
Tell me something I would never guess about you?
I'm very quiet, or at least that's what I've been told.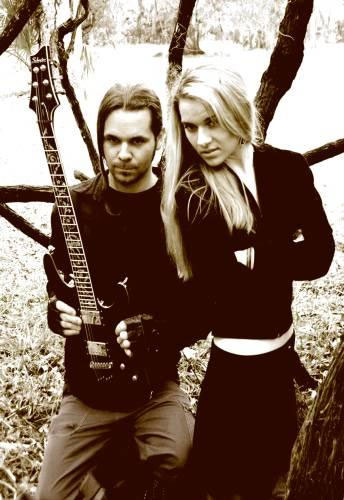 Thank you so much for your time. Is there anything else you'd like to say to our readers?
If you would like to hear ethereal music with feeling please check us out. Please like us at
facebook.com/autumnsgreysolace
, follow us at
twitter.com/autumnsgrey
and watch us at
youtube.com/AGSmusic
.
pedja // 15/12/2012